Many parents wonder whether play therapy is really effective. Children learn and process best through play more than through words and cognitive tasks. Play allows children the chance to act out stressors in their life and resolve them through play. Play permits a safe way to express and process emotions.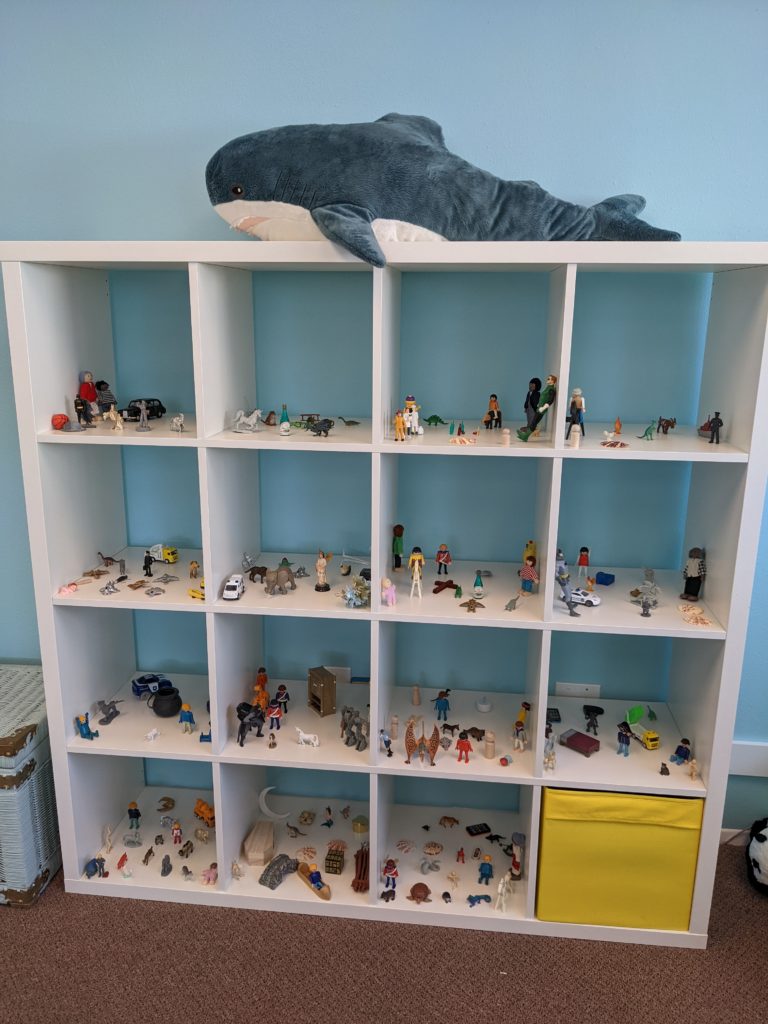 Here in my office, within walking distance from the Friday Harbor ferry landing, child clients enjoy time to sort out their thoughts and feelings through interacting with a trained licensed mental health counselor who can help guide them through the stories of their lives and their subconscious. I have been honored to work with clients with a variety of experiences, including trauma, learning disorders, explosive temperaments, autism, and sensory issues. I also specialize in working with children who have been adopted or were in foster care.
I am so honored to walk with each child and give them and their stories the respect they deserve. I take a playful, nonjudgmental, and affirming approach with each child. I also like to include caregivers at the end, so that each child can show off and take pride in the work they have done each day.
There are many toys in the office, including legos, sensory toys, fidget toys, dolls, stuffed animals, figurines, and playmobile characters. I also have many books, puzzles, and other unique pieces to delight a child's imagination. At graduation from therapy with me, each child gets to take home one special item to remember their time and how they have grown.